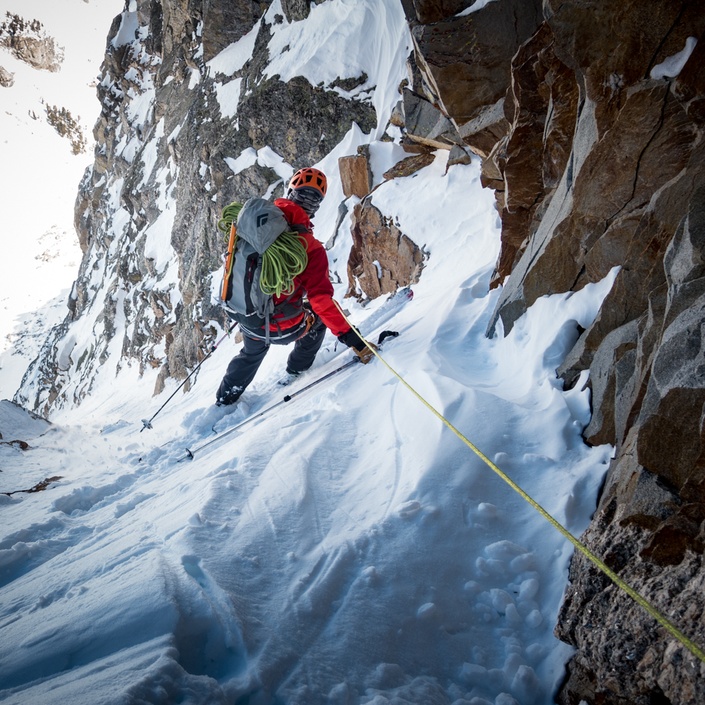 Digital Ski Atlas: Grand Teton National Park
50 Must Do Backcountry Ski Route Lines in the Tetons
Tired of wasting time and precious energy route finding? Want first-hand beta in the palm of your hand, in the field, from an IFMGA Mountain Guide? Ready to simultaneously invest in an amazing information product, and financially support the organization that will rescue you if the $#@& hits the fan?

Welcome to the digital ski atlas guide of the future! Six years in the making, I mapped 50 ski lines and 50+ waypoints that will lead you to the powder, provide critical gear beta for technical lines, and keep you slaying pow like a pro.

- Stop getting lost
- Gear recommendations for technical lines
- Stats to help you plan your adventure
- Works with Gaia GPS app (or any other GPS app that accepts .GPX files) on your smartphone


50 Uber Classic Route Lines Include:
Olive Oil, Prospectors Peak, Albright Peak, Buck Mountain, Peak 10,696, Maverick, 25 Short, Mt Wister, Shadow Peak, Nez Perce, Cloudveil Dome, South Teton, Middle Teton, Grand Teton, Mt Owen, Teewinot, Taylor Mountain, St John's and Mt Moran.



Your Instructor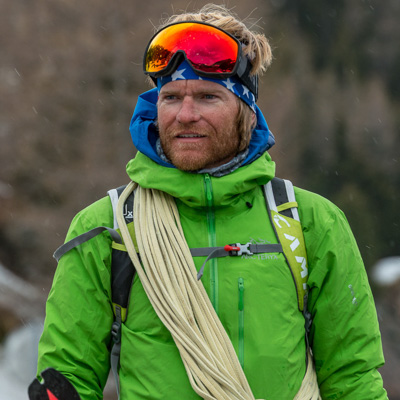 Mark Smiley's passion for adventure has taken him around the world on more than 30 expeditions to places like China, Peru, Ecuador, Africa, Chile, Argentina, Across Europe, Canada, and Alaska.

He and his wife, Janelle, are the only people that have attempted to climb all 50 Classic Climbs of North America (48 successfully). Additionally, he was part of a team to set a world record skiing across the entire Alps Mountain Range (1100 miles and 292,000 vertical feet) in a mere 36 days.

His teaching style is fun, mellow and easy to understand. As an IFMGA Certified Mountain Guide, Mark is among the world's elite guides to reach this status. More important than this certification, is his candid style of conveying to you the best techniques that will help you the most. Through this course you will tap into his expertise and knowledge for real-world learning.
Instagram feed @smileysproject


Course Curriculum
Master GPX File For Your SmartPhone
Available in days
days after you enroll
FAQ
Q: Will these files only work on my smartphone, or can I put it on my GPS device too?
A: Any device, or app, that can read a .GPX file, which is most gps devices and apps.

Q: What if I buy this and I don't like it?
A: I'll give you a full refund, with one question asked...why you didn't like it.

Q: Are the route lines perfectly exact?
A: No. All gps devices have different ranges of accuracy, but it is as accurate as possible. Also, skin tracks change on a micro level. These lines are as accurate as possible, but it does not replace your sound judgement and mountain sense. This sport is dangerous!

Q: Can I share the file with my friends?
A: Please do not. The more people that purchase the app, the more we can support the Jenny Lake Search and Rescue team, and future informational products that will help you ski and ride at the next level. Please share this page link, not the file.

Q: Where do I purchase Gaia GPS app?
A: https://www.gaiagps.com/smileys_project/. It costs $16-$32/year, but it is totally worth it.

Q: How can I become a ninja with Gaia app and backcountry navigation?
A: The online course, The Ultimate Guide To Modern Alpinism is a great place to start. It covers how route planning, camping, climbing, and so much more.

Q: How do I get the route lines and waypoints from my email to my app?
A: On your phone's email app, push and hold the attachment icon. A list of apps will pop up, scroll over to your GPS app, click "open in". If you have Gaia, all files will automatically load in one folder. In Gaia, tap top left menu icon (3 stacked horizontal lines), tap Folders, tap Grand Teton Skiing, tap Show on Map.

Additional questions? Ask me directly: [email protected]