Partner Assessment Belt Ranking Rubric
The main purpose of this file is the start the conversion with a new partner. Get on the same page with your ability as it compares to their ability. Simply click the drop down boxes and fill in the boxes. It will calculate a belt color. Easy peasy.
This link page is open to the public, so you can share it with your potential/new partners to start this important conversation about getting on the same page.
So what's your skiing ability?
Easily communicate your abilities with potential ski partners
I'm a ___ belt
Use this tool to start the important conversation about experience and abilities with new ski partners. It's not about being a black belt as fast as possible, but rather about finding partners that are similar in experience to you, and rising through the ranks together. Learn how to become the partner you seek, enroll in an online class at www.mtnsense.com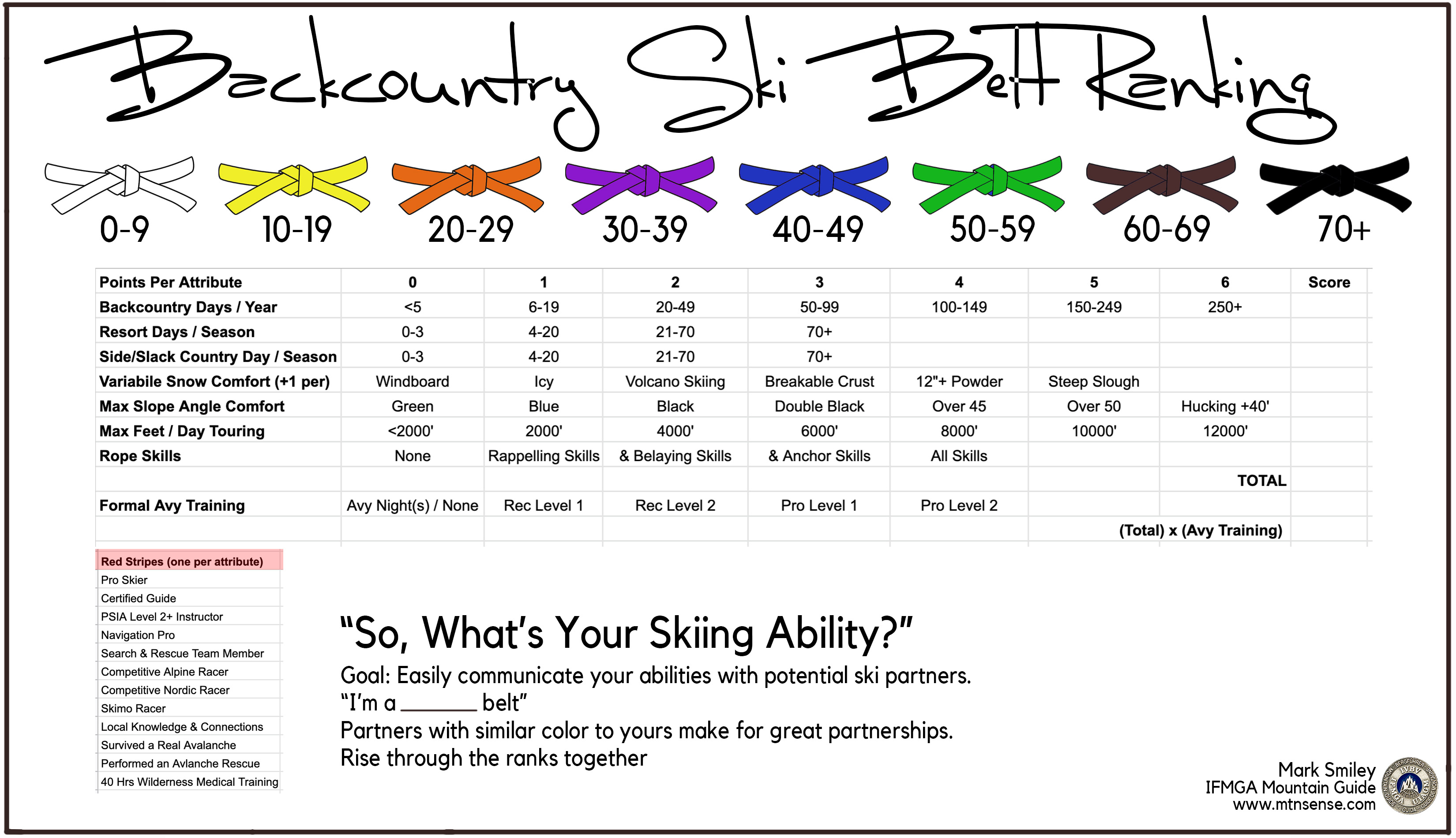 Complete and Continue